Another Sellout at the Manluk Theatre
The Manluk Theatre in Wetaskiwin has always been a special place for PDC. We've shot and premiered music videos on site as well as performed with burlesque acts and fire breathers. This time out we wanted to combine the elements of an outdoor festival with the high production values of a theatre show. Enter the Backstage Bash which features an outdoor beer gardens, complimentary bar-b-que, gourmet food and a live set from Peru's, Willka Tribe all before our 10pm performance inside the theatre. The idea must have caught on as tickets for the August 27 show are now sold out.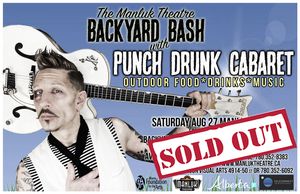 ---
 PDC Headlines Taste of Edmonton
The next stop on the summer tour takes place July 25 at the ever-popular Taste of Edmonton situated right downtown at Churchill Square. The Monday night headline slot kicks off at 10pm which means the lights come up and the warm temperatures go down, maximizing audience sing-alongs and uninhibited dancing. As if that weren't enough, the show is absolutely free of charge.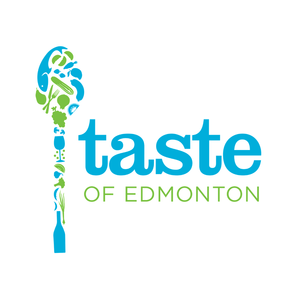 ---
Debut Interview on French Radio
It's not everyday you're interviewed by a transplanted Albertan with a doctorate in Languages and Culture hosting a radio show in Compiegne, France. But such is the case as host, Nicole France Ringuette reached out to the band to appear on her show, English Only with the Doctor which aires on Grafhit Radio 94.9 FM. The show provides a deeper dive into the lyrics, as well as featuring some deep cuts rarely heard on radio:  https://podcast.grafhit.net/20220519_englishOnlyWithTheDoctor_grafhit.mp3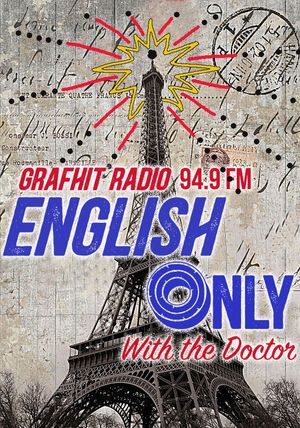 ---
New Lineup...New Music...New Live Shows!
As if surviving a two-year pandemic wasn't difficult enough, long-time drummer, Sean Watts left the band in January to pursue other interests. 
With the loss of Watts' one-of-a-kind performance style, the band had clearly reached the end of an era.  Despite the heaviness of the situation, the choice was simple; change or die.         And for a number of weeks, the end of Punch Drunk Cabaret was a very real possibility.
Enter PDC 2.0! 
The turning point was Randal rediscovering an mp3  of a long-lost remix his friend and former Screwtape Lewis bandmate, Rob "Robot" Ducharme had done years earlier. 
"The way Robot's remix imagined new possibilities of the Punch Drunk sound got me to thinking about how we could actually evolve beyond a three piece band". 
With that, talks began about the completely unexpected notion of having Ducharme become the fourth member of PDC, providing keyboards, percussion and background vocals. Don't expect tinkling piano parts as Ducharme is much more a disciple of electro-industrial rockers, Rammstein than Jerry Lee Lewis, adding an epic and, at times, cinematic element to the sound. In short, Punch Drunk Cabaret has never sounded bigger. 
Taking over the drum seat is veteran drummer, Greg Pretty whose work with seminal Edmonton bands such as Darkroom, Cheatin' & Hurtin' and Feeding Like Butterflies is known internationally. "Anyone familiar with those three bands knows that Greg's resume makes him the ideal candidate for the demands of the Punch Drunk Cabaret set list ".
And last but not least, Twotone Teddy Roy continues to provide his stylish fashion-sense and thunderous bass playing to the PDC brand. 
Expect new music, new live dates, and an exciting new energy.