Combining With Comedians for a Good Cause
Comedy and Rock n Roll have always had a fraternal relationship; same tree of Entertainment, just different branches. Add to that a fantastic venue and a truly noble cause and you have one stellar night out! The Comedy/Music Showcase will hit the Memorial Centre in Red Deer, Saturday February 18 in support of the Red Deer Outreach Centre. The first half of the show will feature the hilarious antics of comedians, Joel Semchuk and Brad Layden with PDC closing out the evening with an hour long set guaranteed to turn the aisles into dance floors.  
Tickets are just $20 and are available on the Memorial Centre website: http://reddeermemorialcentre.net/events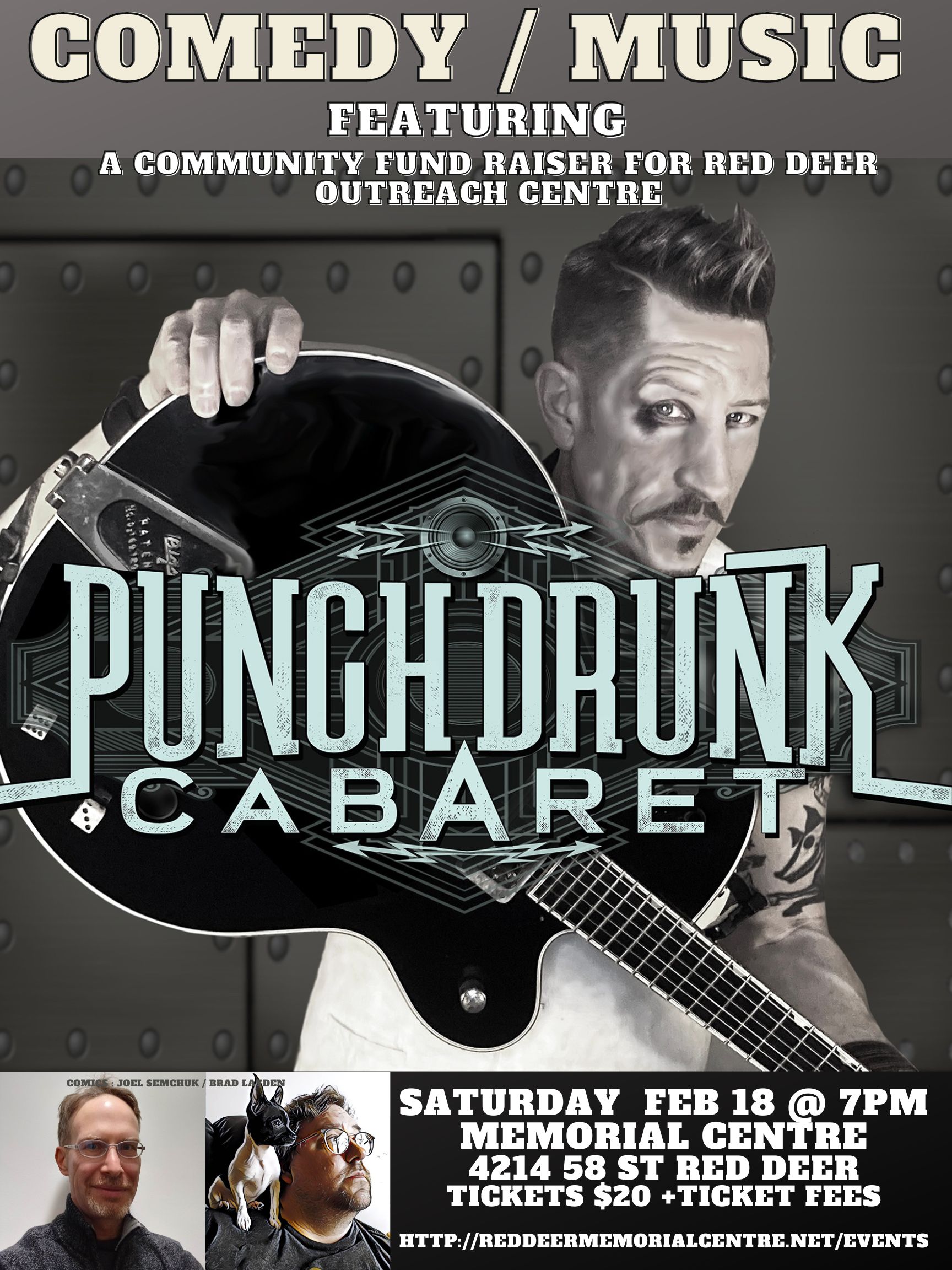 ---
---
2023 Promises a New Single and Music Video
If 2022 was "The Year of Rebuilding", 2023 promises to be "The Year of Productivity. The band is excited to return to the studio in December to record a new single entitled, Shot Out From A Cannon. Not only is this the first new song to be released in three years, but it's the first to feature new member, Rob R0b0t Ducharme on keyboards and percussion. The recording will also include a reunion of sorts with former drummer, Capt. Sean E. Watts contributing drums and recording/mixing the sessions. (Sadly, Watts retired from live performance duties in early 2022). The song, which mixes the punk rock energy of the Offspring with flashes of Devo-esqe electronica, will be supported by a music video set to be shot in late January by Brimstone Pictures.        https://bandzoogle.com/controlpanel/campaigns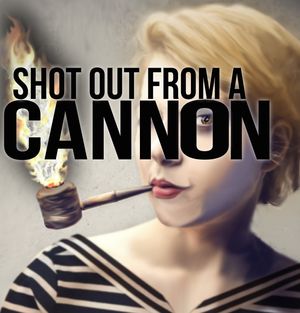 ---
New Years Show Announced
Back in June, PDC performed their first show at SHEnanigan's in North Battleford, Saskatchewan. In an era where general attendance is often low and enthusiasm for live music is still suppressed by the effects of a pandemic, the SHEnanigan's show was a bit like going back time. Not only did an energetic audience fill the venue, but many came  dressed in their Steampunk finery. Despite hearing PDC for the first time, many t-shirts, CDs and vinyl albums were bought which kept the band members Sharpies busy for a full hour after the show. So it was with a resounding "YES" that the band answered the invitation to return to North Battleford to perform again December 31st. Ticket packages also include a gourmet meal, champagne, party favours and hotel accommodations. For full details, visit: https://www.shenanigansnb.com/event-details/new-years-eve-with-punch-drunk-cabaret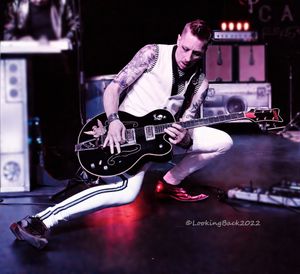 ---
Another Sellout at the Manluk Theatre
The Manluk Theatre in Wetaskiwin has always been a special place for PDC. We've shot and premiered music videos on site as well as performed with burlesque acts and fire breathers. This time out we wanted to combine the elements of an outdoor festival with the high production values of a theatre show. Enter the Backstage Bash which features an outdoor beer gardens, complimentary bar-b-que, gourmet food and a live set from Peru's, Willka Tribe all before our 10pm performance inside the theatre. The idea must have caught on as tickets for the August 27 show are now sold out.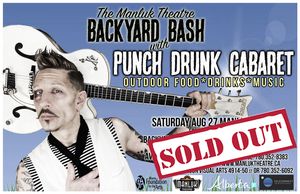 ---
 PDC Headlines Taste of Edmonton
The next stop on the summer tour takes place July 25 at the ever-popular Taste of Edmonton situated right downtown at Churchill Square. The Monday night headline slot kicks off at 10pm which means the lights come up and the warm temperatures go down, maximizing audience sing-alongs and uninhibited dancing. As if that weren't enough, the show is absolutely free of charge.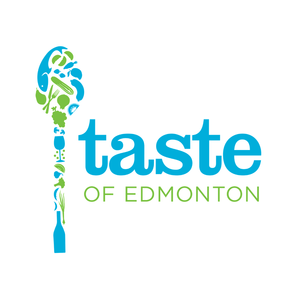 ---
Debut Interview on French Radio
It's not everyday you're interviewed by a transplanted Albertan with a doctorate in Languages and Culture hosting a radio show in Compiegne, France. But such is the case as host, Nicole France Ringuette reached out to the band to appear on her show, English Only with the Doctor which aires on Grafhit Radio 94.9 FM. The show provides a deeper dive into the lyrics, as well as featuring some deep cuts rarely heard on radio:  https://podcast.grafhit.net/20220519_englishOnlyWithTheDoctor_grafhit.mp3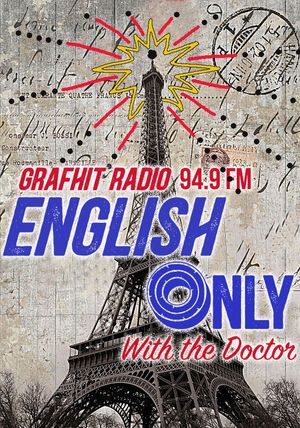 ---